Due to the threat of weather, our football games for this week are being rescheduled. Middle School and JV will play at Tom Bean Wednesday starting at 5 pm. The varsity game will now be played Thursday at 7 pm at home.

Volleyball Playoff Tickets: Online Only Please share with anyone planning to attend tomorrow nights playoff game. Tickets must be purchased online at
www.GoFan.co
(not .com). Tickets are available now. If you have a problem trying to get into the GoFan site, you can go into Parisisd.net, click the Athletic box, and then click on GoFan.
Kindergarten students having fun with math and science - Pumpkin Investigation!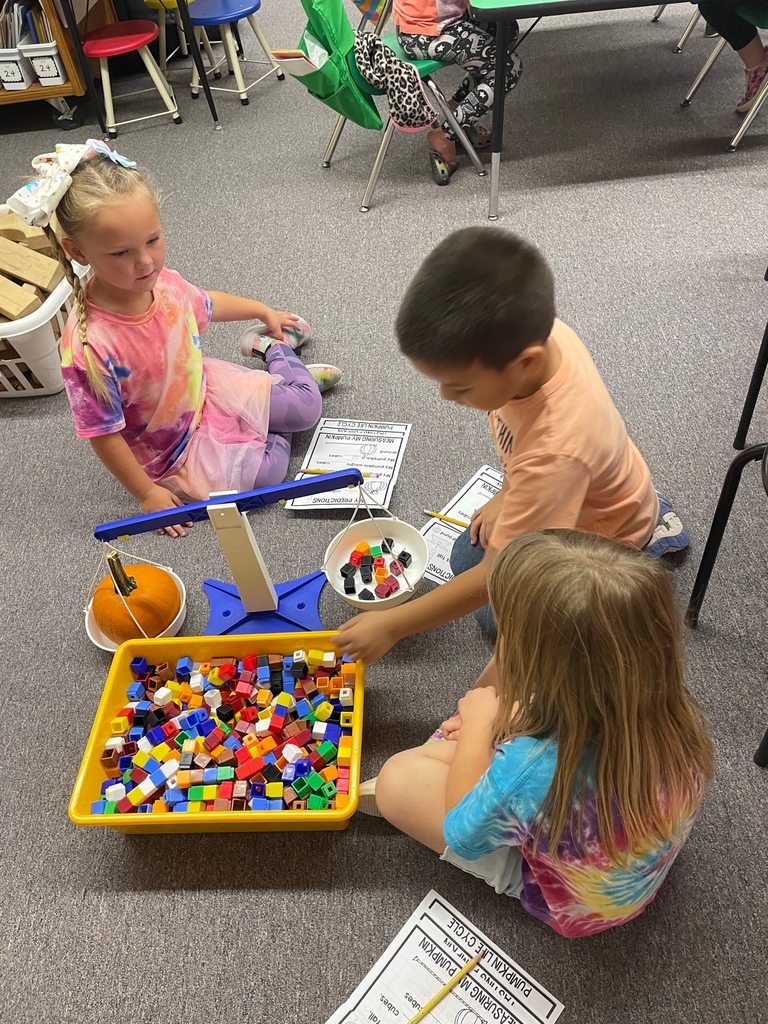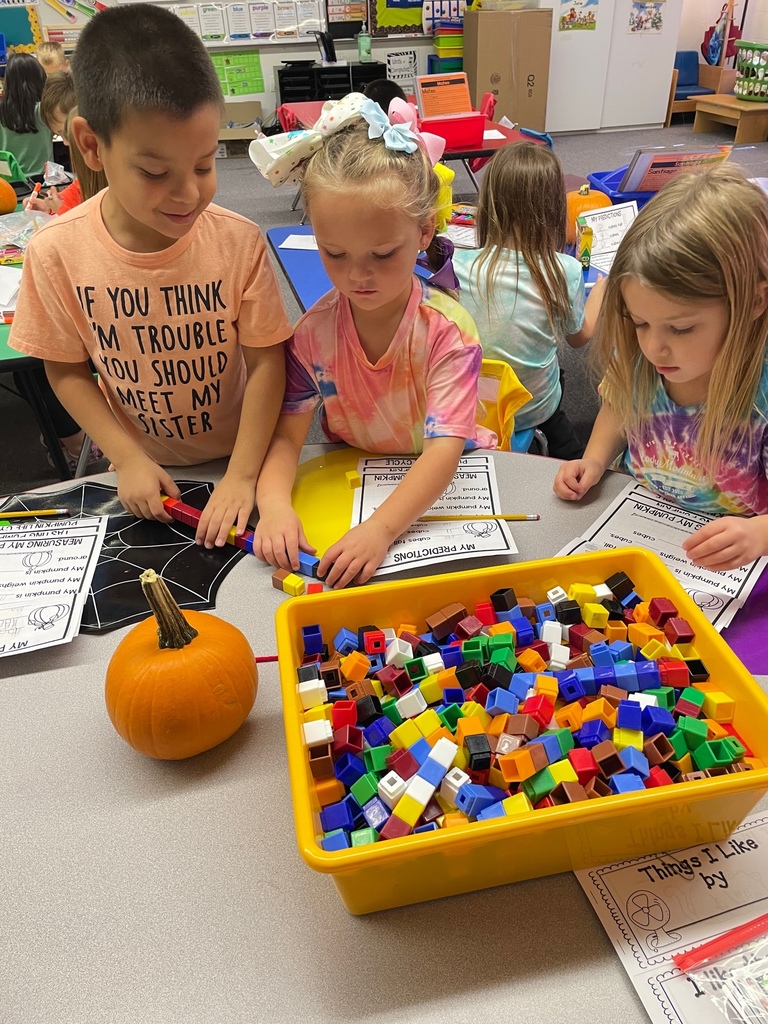 Today Miss Texas Averie Bishop stopped by Trenton ISD and spoke with the Elementary and Middle School students about growing within themselves and being kind. Thank you Miss Texas!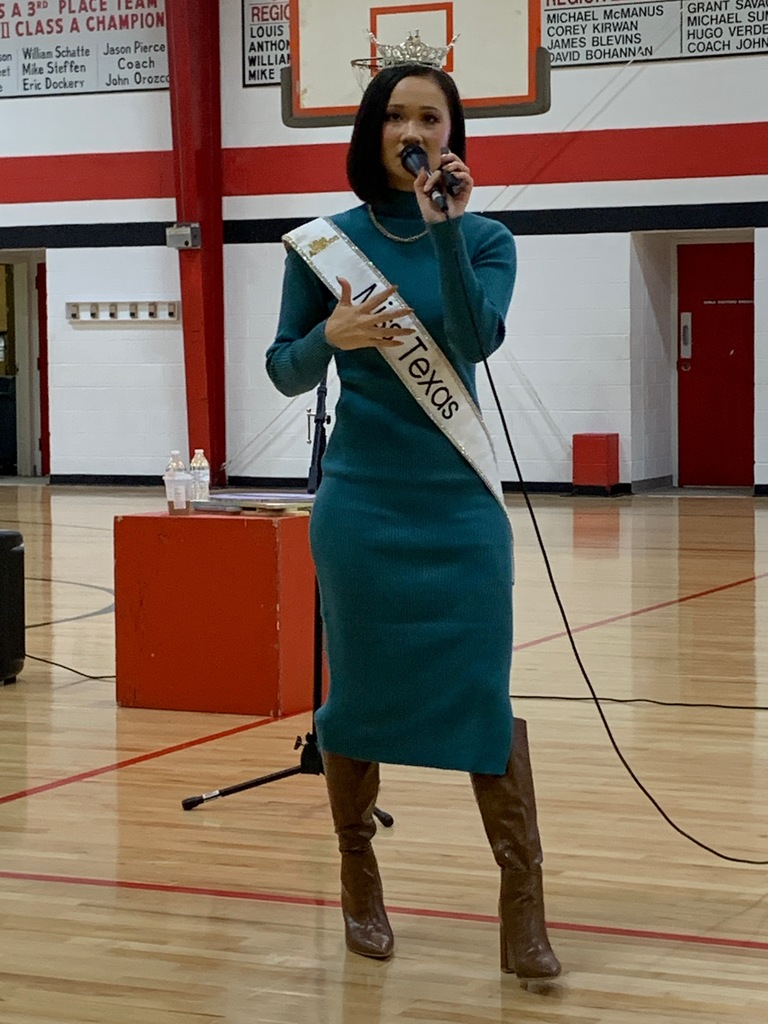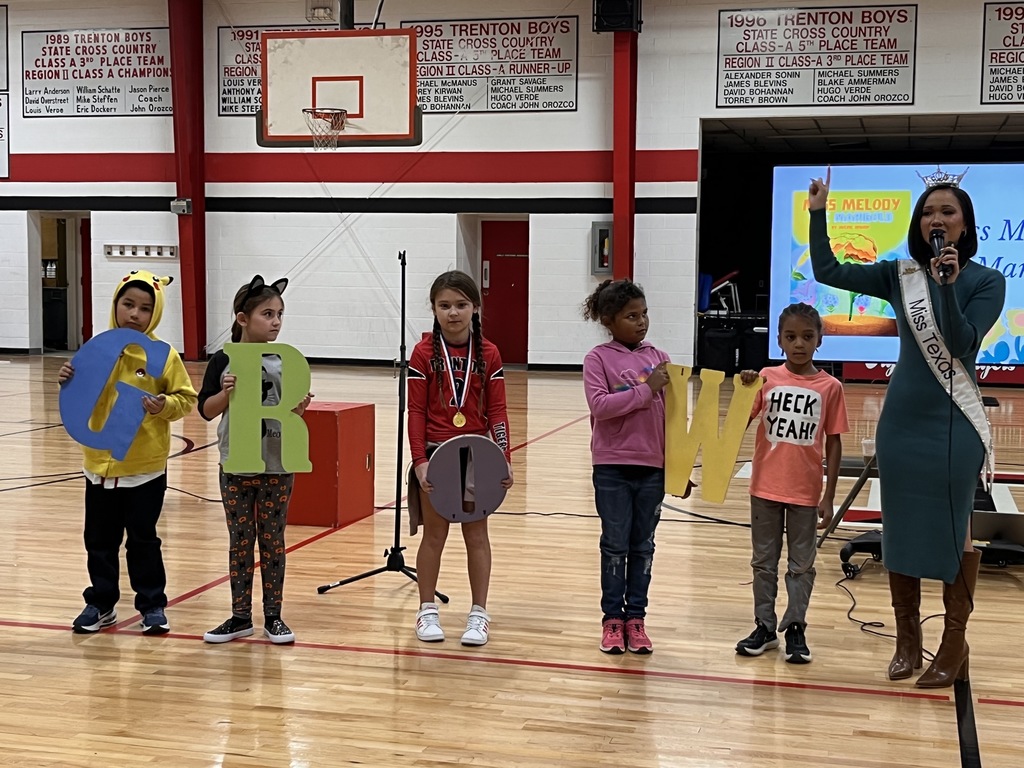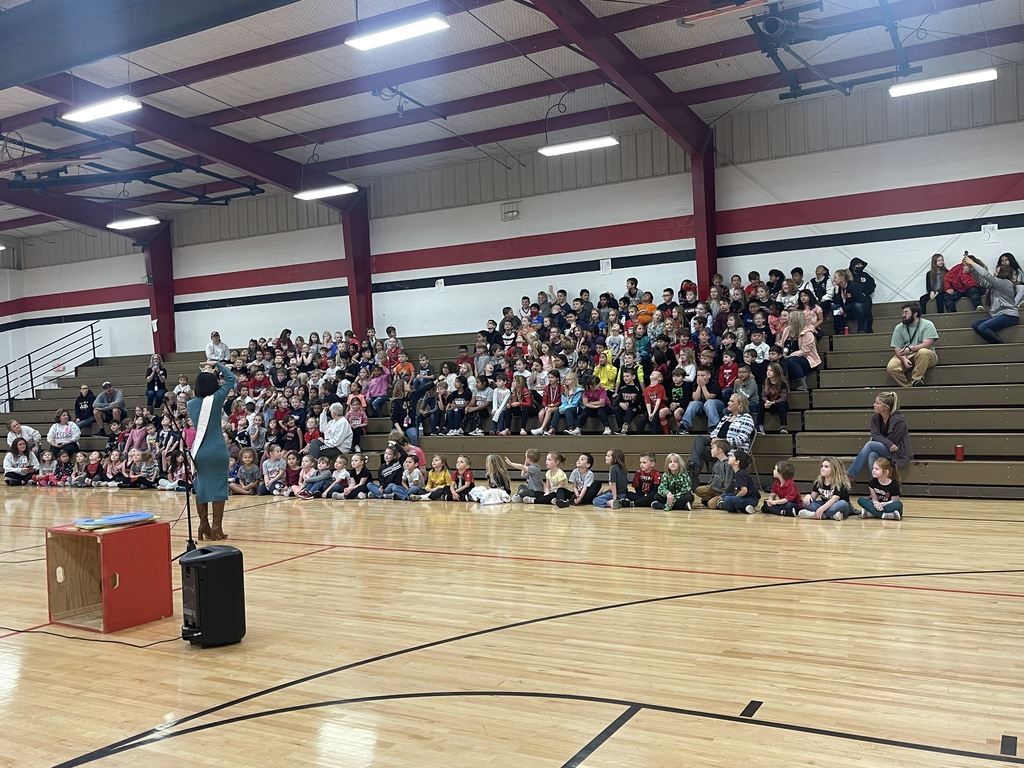 TISD Calendar Reminder: No School Monday Monday, October 31 is a Staff Professional Development Day for TISD. We hope our students enjoy their three-day weekend! Also, don't forget that Fall Fest is tomorrow at the high school from 3 - 5 pm! #TigersTogether Sincerely, Jeremy Strickland Superintendent Trenton ISD

We've had a great two days of football and cheer. Thank you sponsors and coaches for all you do to help our programs improve! Our last football game is next Thursday at Tom Bean. Come on out and watch the action. #TigersTogether #Thrive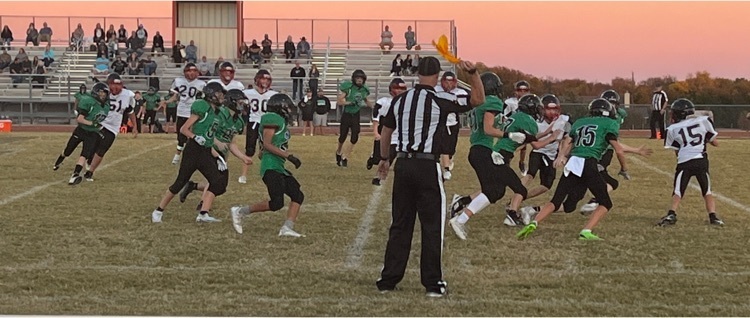 TES STUDENTS OF THE MONTH - Hayden Wilson (3rd Grade) and Kylee Feagin (4th Grade) Hayden has really stepped up his game in math as well as other subjects. He is always pushing himself to be an amazing student. Third grade teachers are so proud of him! Kylee is very intelligent, always tries to go the extra mile, is willing to help her fellow classmates and is a model student!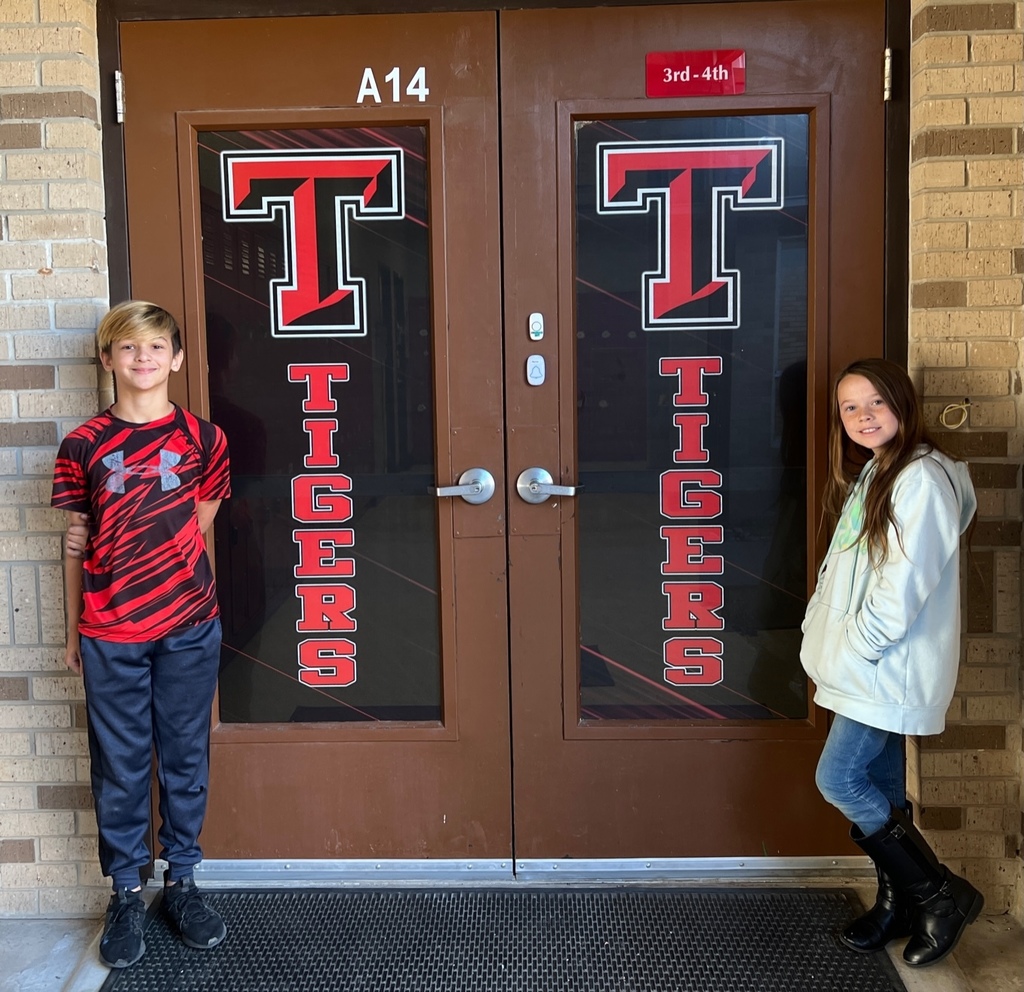 Congratulations to our JV Football Team on picking up a District win tonight against Tioga! Tigers 12 Bulldogs 6 #TigersTogether

Football Game Changes: Due to the threat of weather Friday night, we have made the following changes to our football games this week. We apologize for the short notice but these changes are being made in effort to provide all of our teams an opportunity to get their games in this week. The Middle School and JV games will be played today at home. The middle school will play at 5:30 pm and the JV game will follow. The varsity game will now be played Thursday night in Tioga at 7:00 pm. Sincerely, Jeremy Strickland Superintendent Trenton ISD

At last nights TISD Board meeting, Lyla Barnes and Ashley Vasquez led the pledges to begin the meeting. Lyla was crowned Little Miss and Ashley was Crowned Queen at this year's Fannin County Fair. The Board also recognized our principals by presenting them with a Proclamation from the Governor acknowledging October as Principals Appreciation Month. We appreciate everything our principals do for our students and staff. #TigersTogether #LifeReady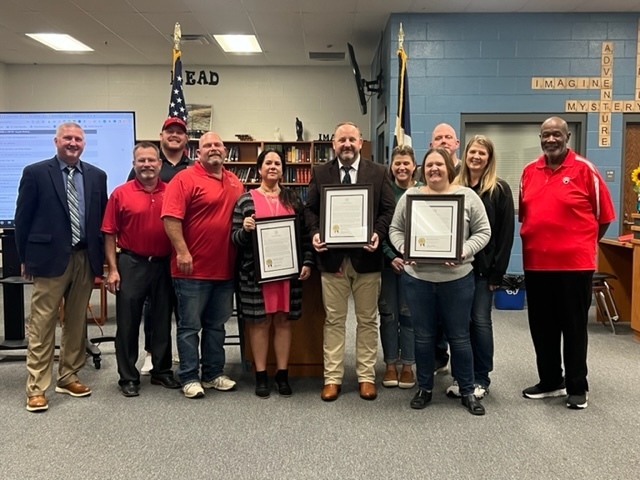 TES NOVEMBER TEAM OF THE MONTH - TES OFFICE STAFF - Norma Moore and Kelly Dudley Mrs. Norma Moore is the heart of Trenton Elementary School. She has worked for TISD for 43 years and is currently working on training her 12th principal! Norma is always calm and professional, and she wears many hats. She's not only the first person people see when they walk through the elementary doors, she's a secretary, at times a nurse, a therapist for both adults and kids, a friend to many, a voice of reason when someone needs to have a little tough love and so much more. She has a contagious laugh, is a professional at multitasking (it takes 3 of us to do her job), and creates a nurturing environment that makes Trenton Elementary School special. Mrs. Kelly Dudley is an exceptional counselor. She is so caring, and always has the attitude of, "I'll do whatever I need to do to help." She is a master at working with kids and has the best sense of humor. Mrs. Dudley has a way of making students and staff feel special and she does a remarkable job of comforting parents in situations that can be uncomfortable. She covers all areas and takes care of situations before you can even ask. She doesn't expect any recognition - she just serves the students and staff of TES with her huge heart. Oh, and her favorite color is leopard!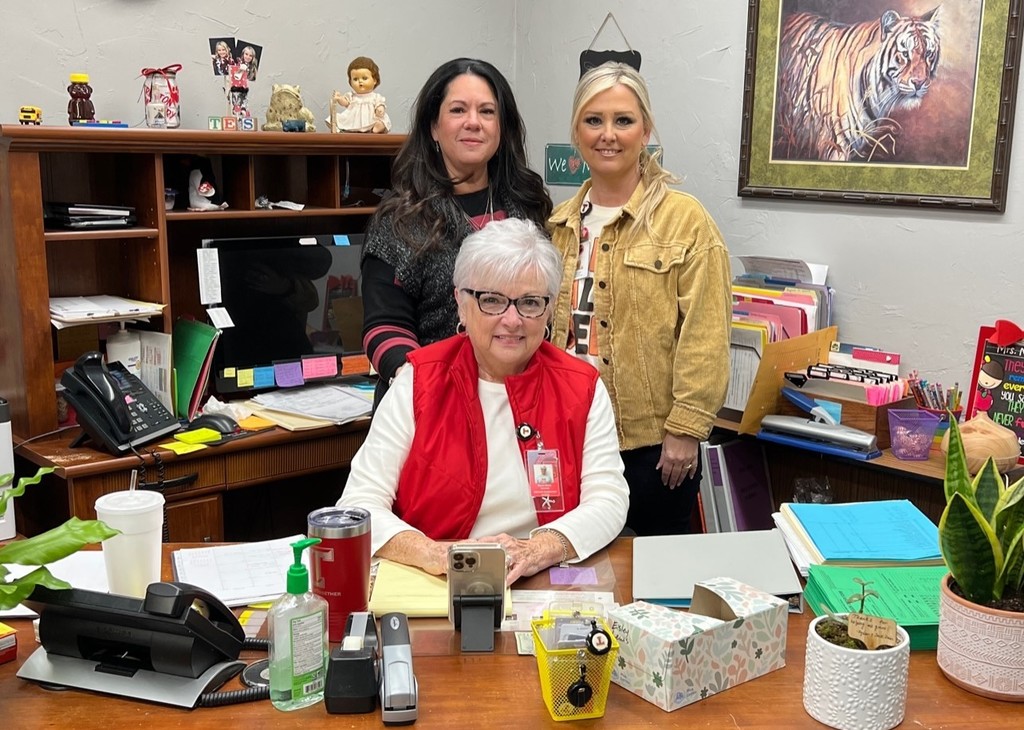 Students in Pre-K love the rain! They read a book called "Cloudette," and made it rain in a jar.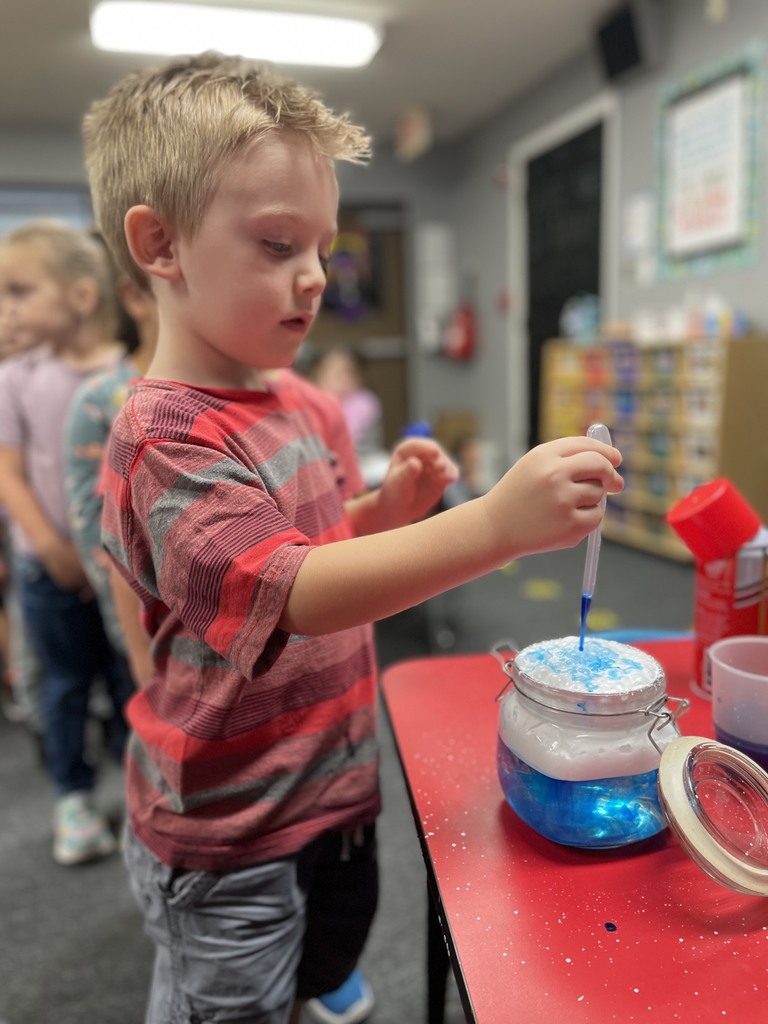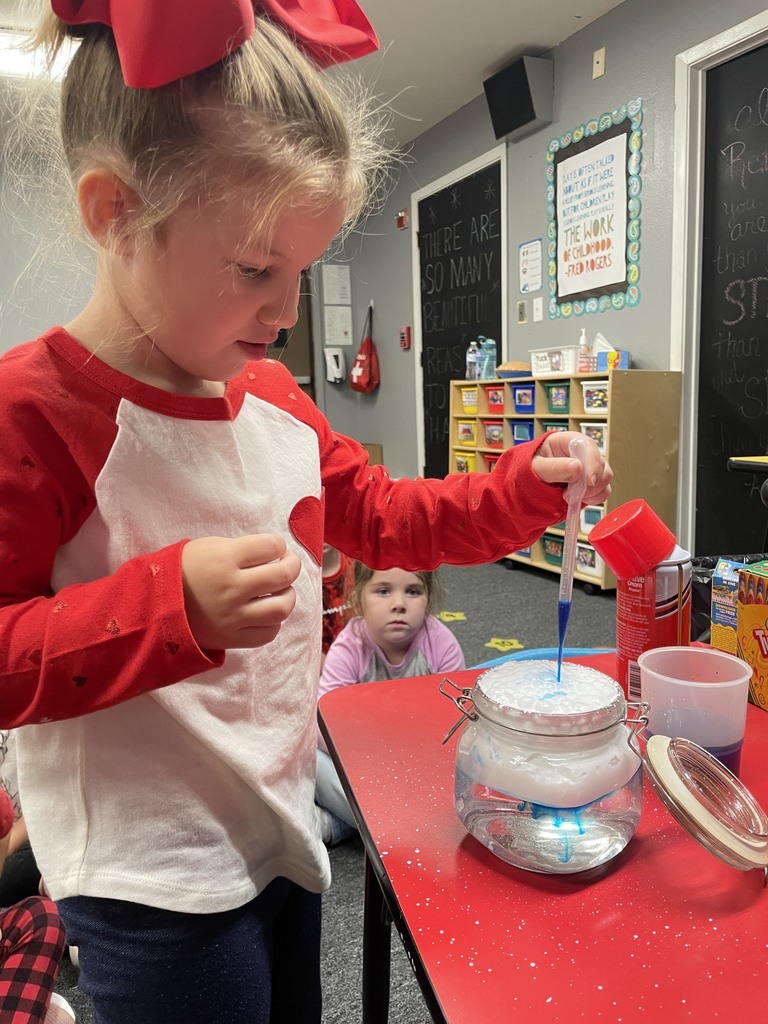 A BIG Shoutout to PTO for celebrating TES students' birthdays each month! Thank you for making these kids feel special.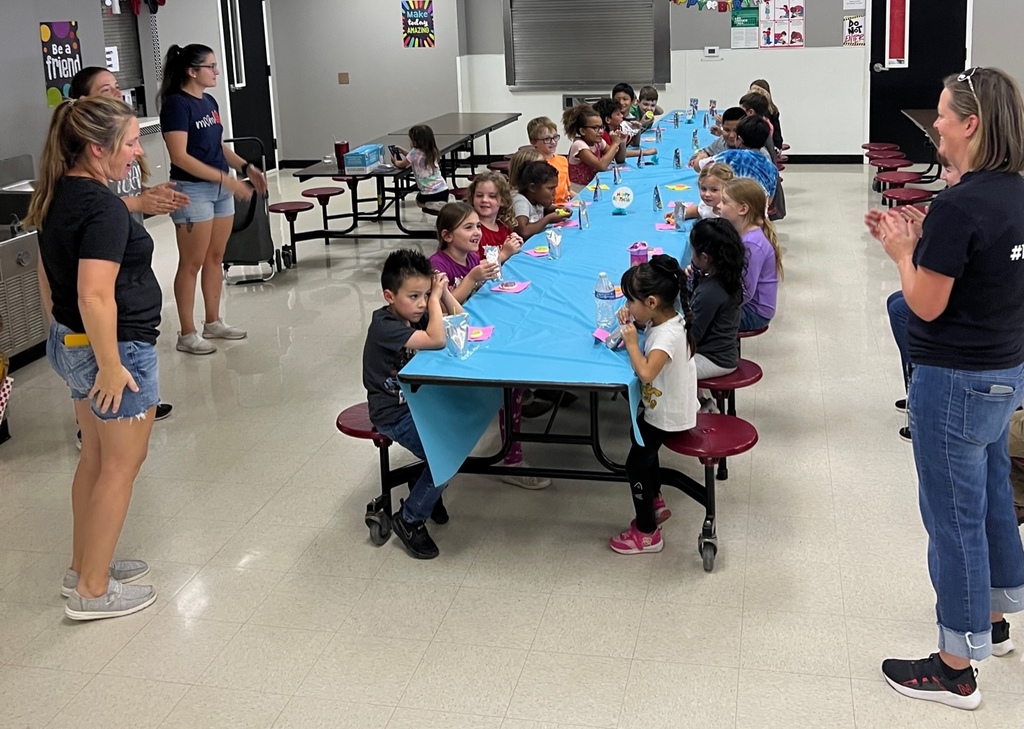 Thank you to our senior volleyball players for everything you have given to our program over the past four years! #TigersTogether #LifeReady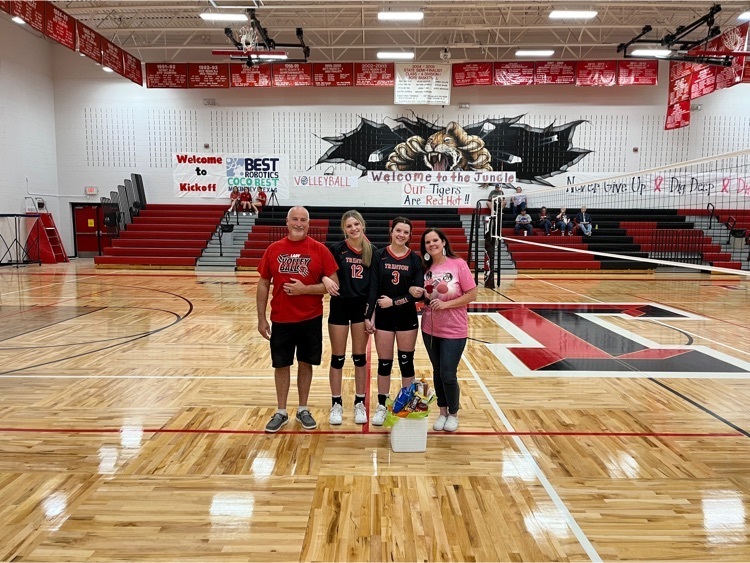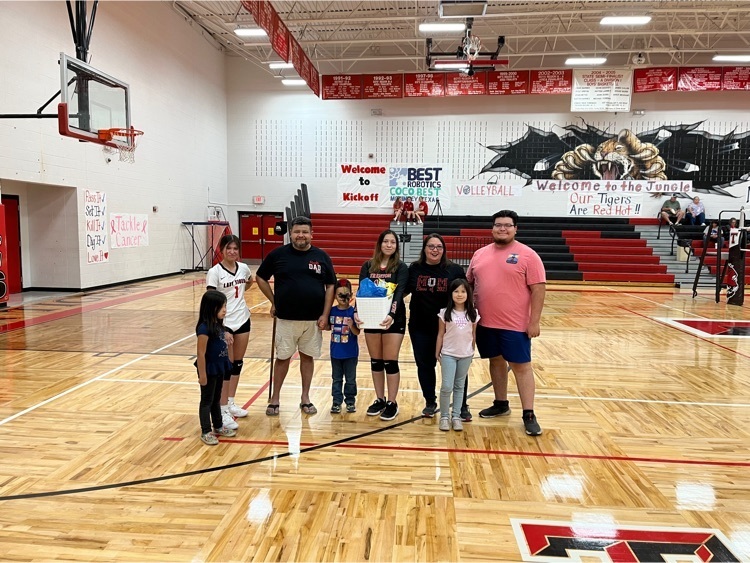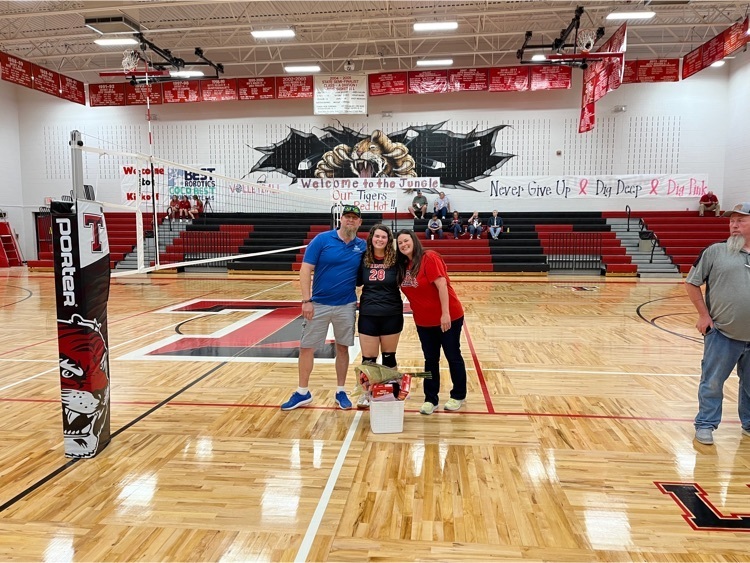 Here is the Agenda for Monday's TISD Board Meeting. Please notice we will have representatives from BWA and HWH in attendance at the meeting for the upcoming bond. As there will not be an opportunity for the public to ask the representatives questions during the meeting, please send Mr. Strickland or TISD Board President Allen Lambright your questions, and the Board will do their best to ask them Monday night or ensure the questions are included in the presentation to the Board. If appropriate, we will also incorporate them into the FAQs posted on the Bond Website.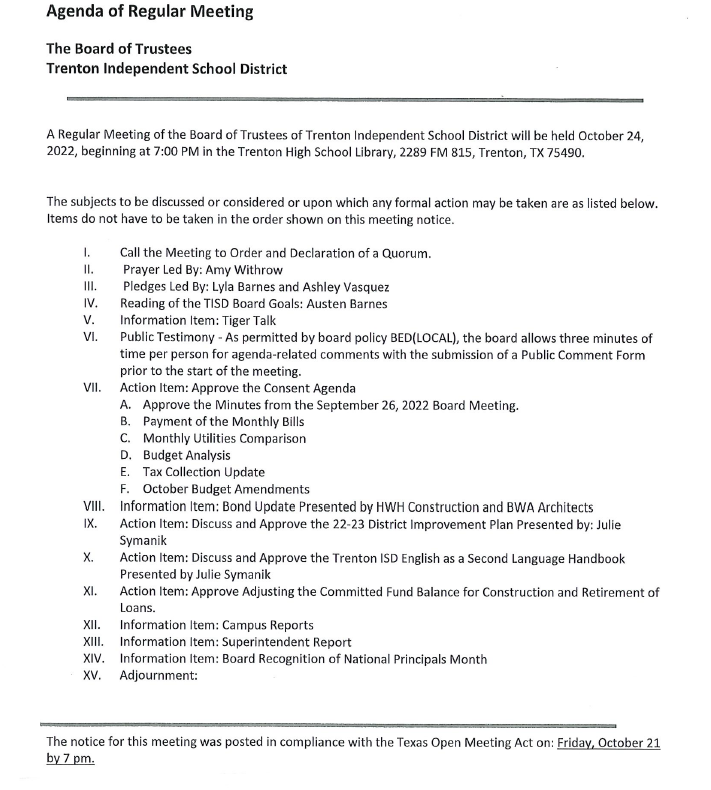 Congrats to the TMS October Teacher and Students of the Month: Ms. Harrison, Saul Morales, and Peyton Yowell. It's a great day to be a Tiger! #TigersTogether #Thrive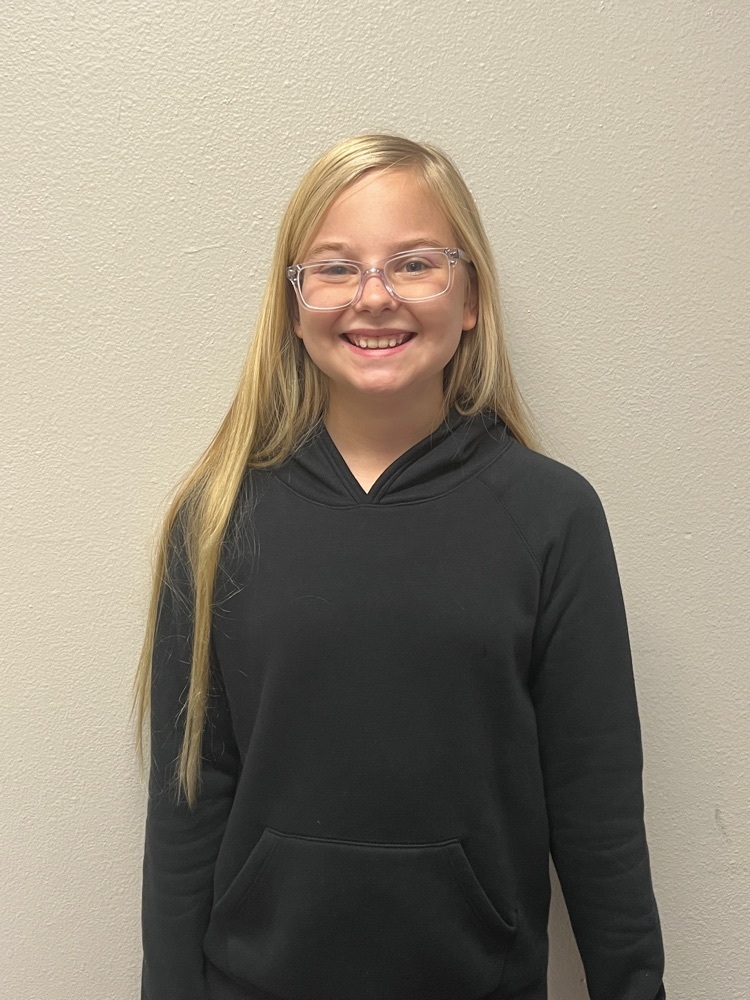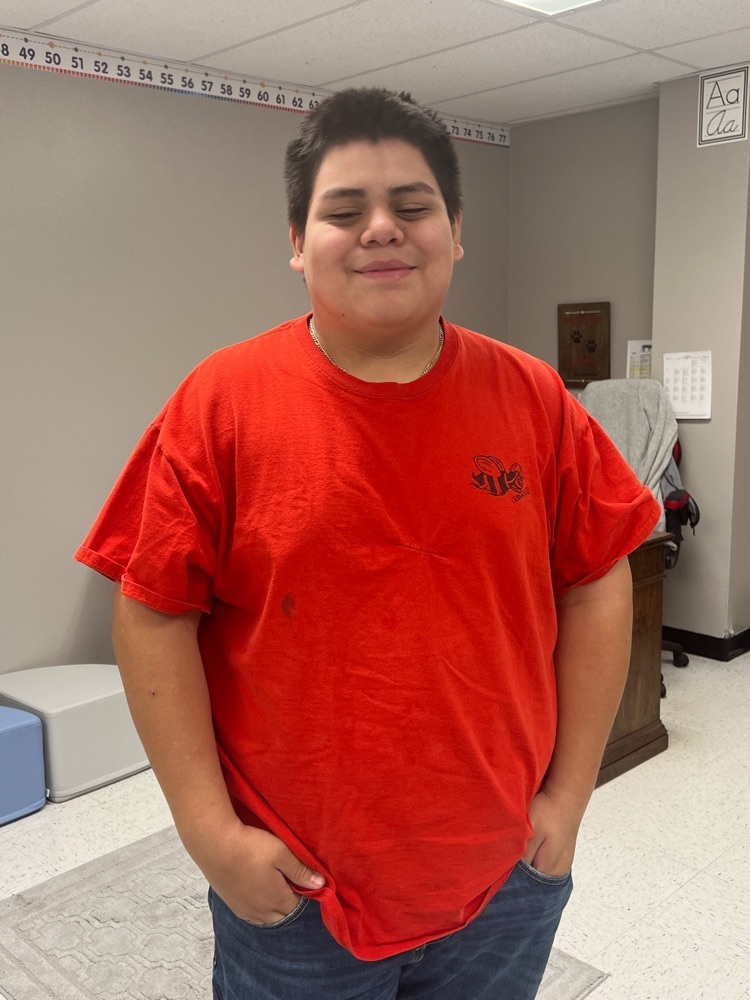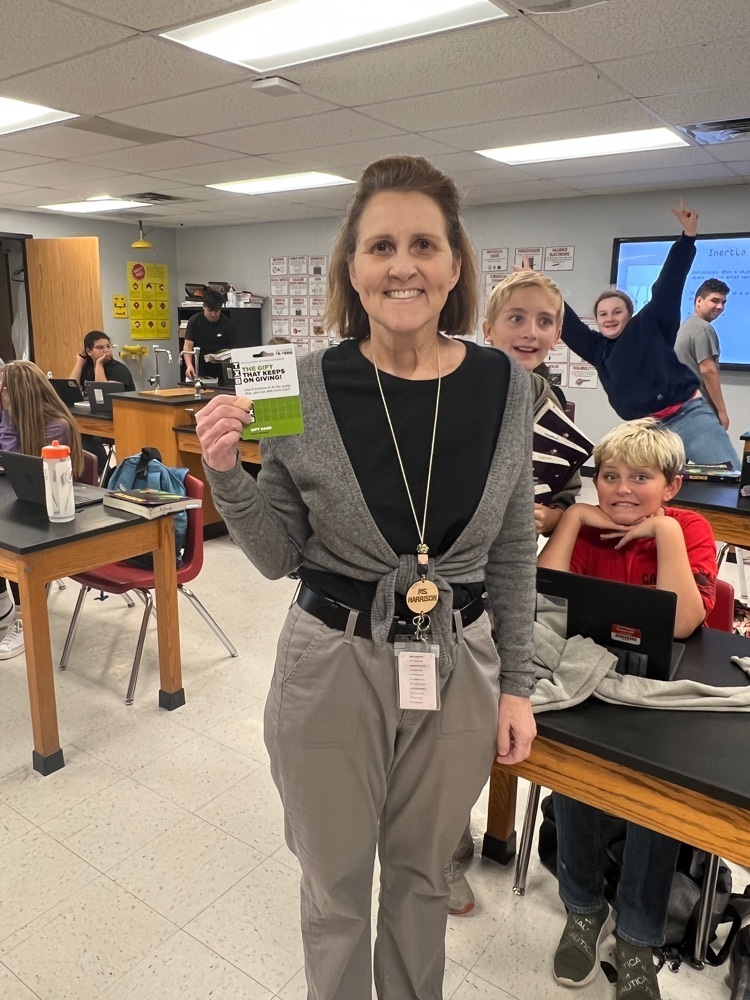 This morning school board member Elisha Stufflebeme visited campuses handing out birthday cards and cakes to our staff members that celebrate October birthdays. Happy Birthday to all of our staff celebrating birthdays! #TigersTogether #LifeReady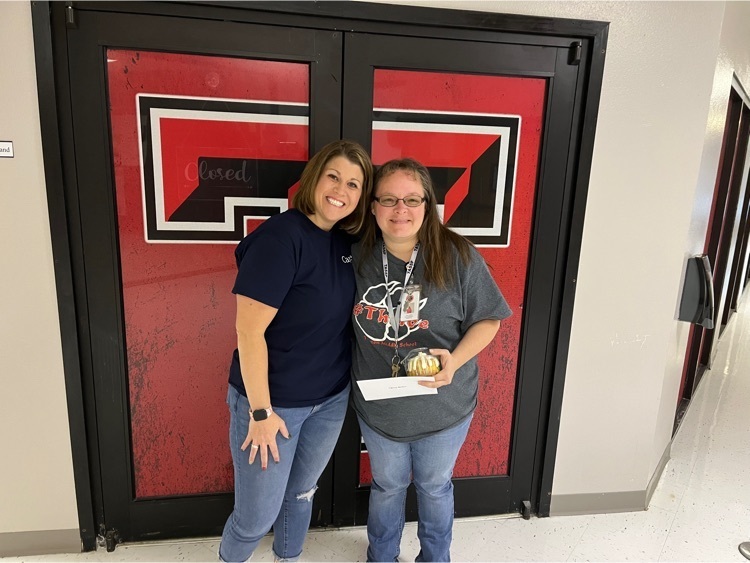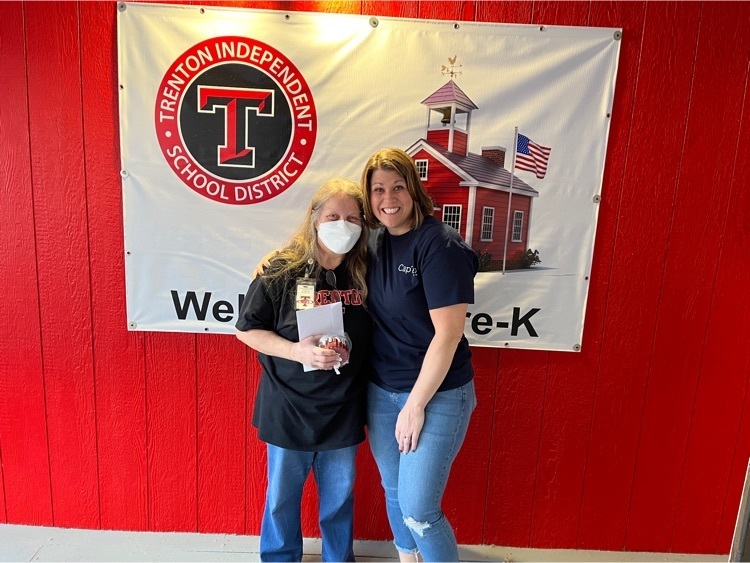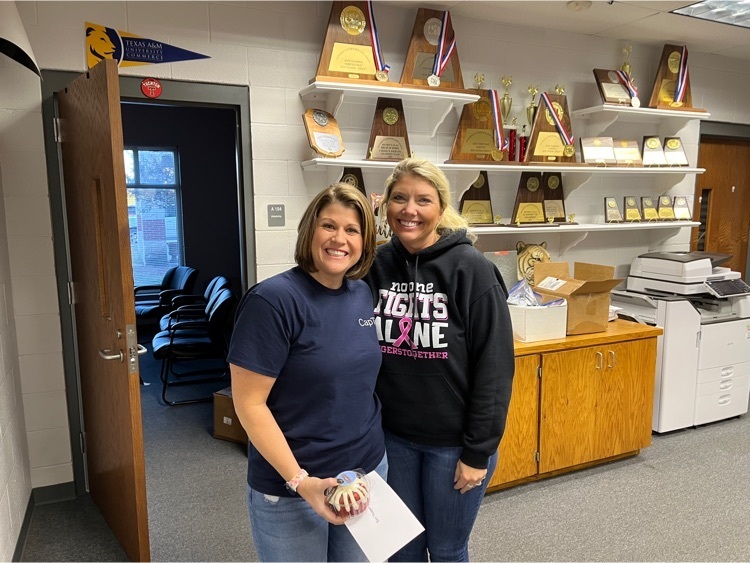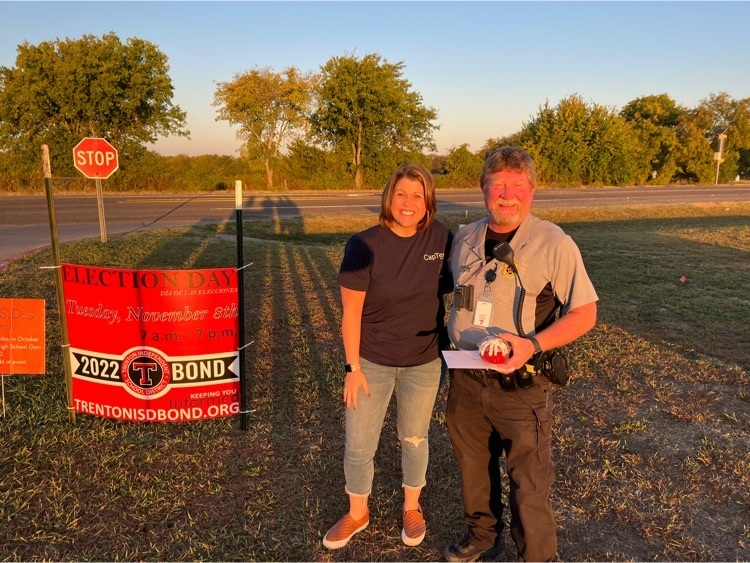 Students in Samantha Listello's Third Grade Science Class discovered that matter changes through melting, freezing, evaporation and condensation. They determined the state of the matter (solid, liquid, gas).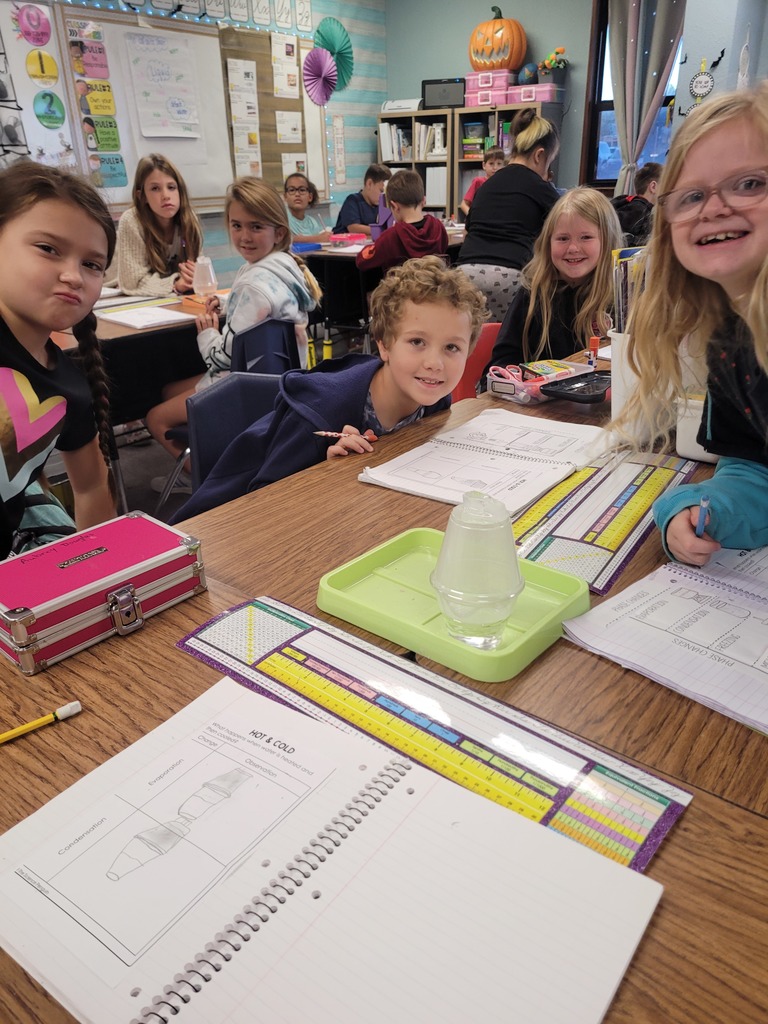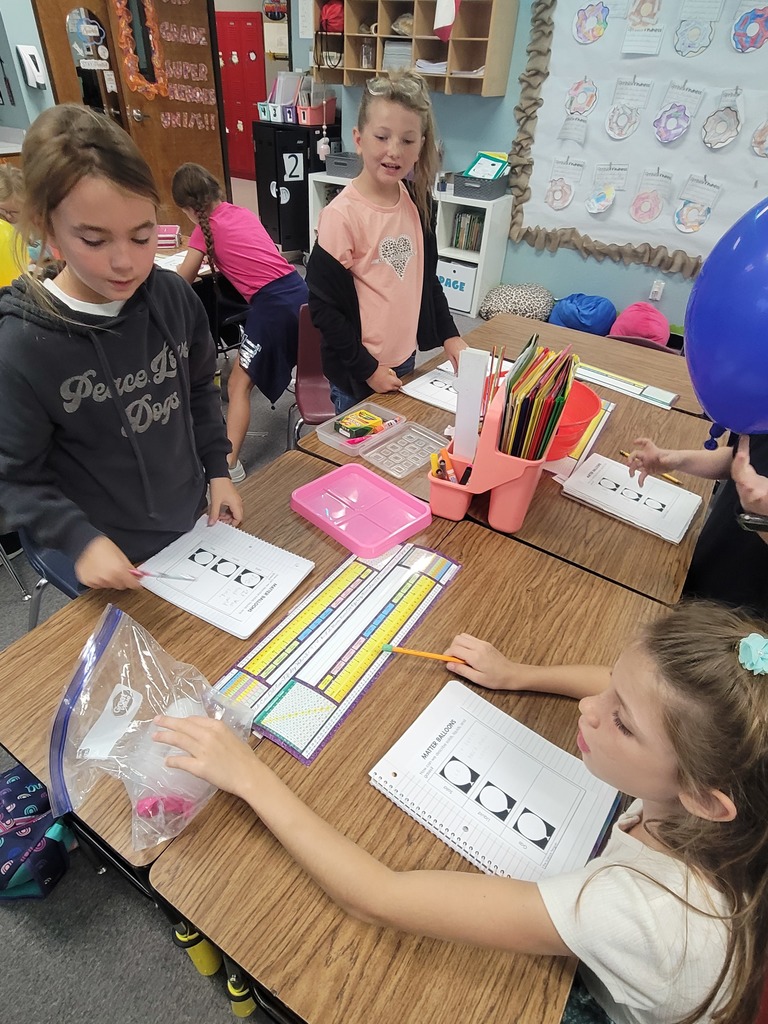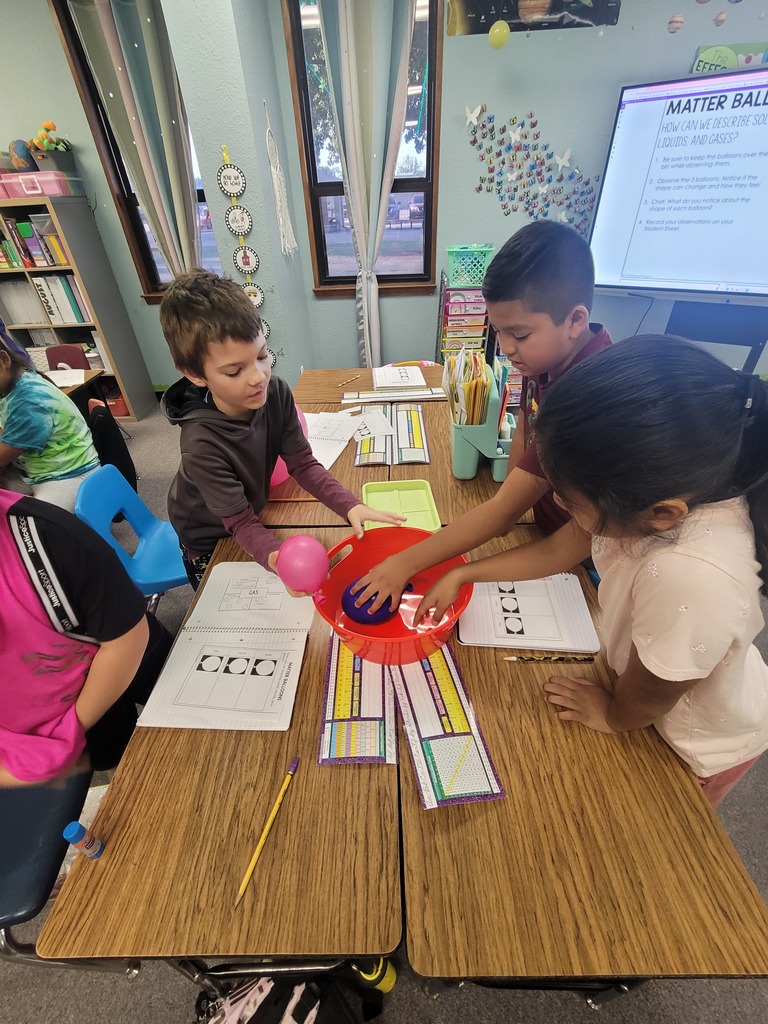 Our website navigation has changed to make access easier for you! Please press the MENU button and the district navigation options will appear.